Kill all the Orcs, Hack all the Things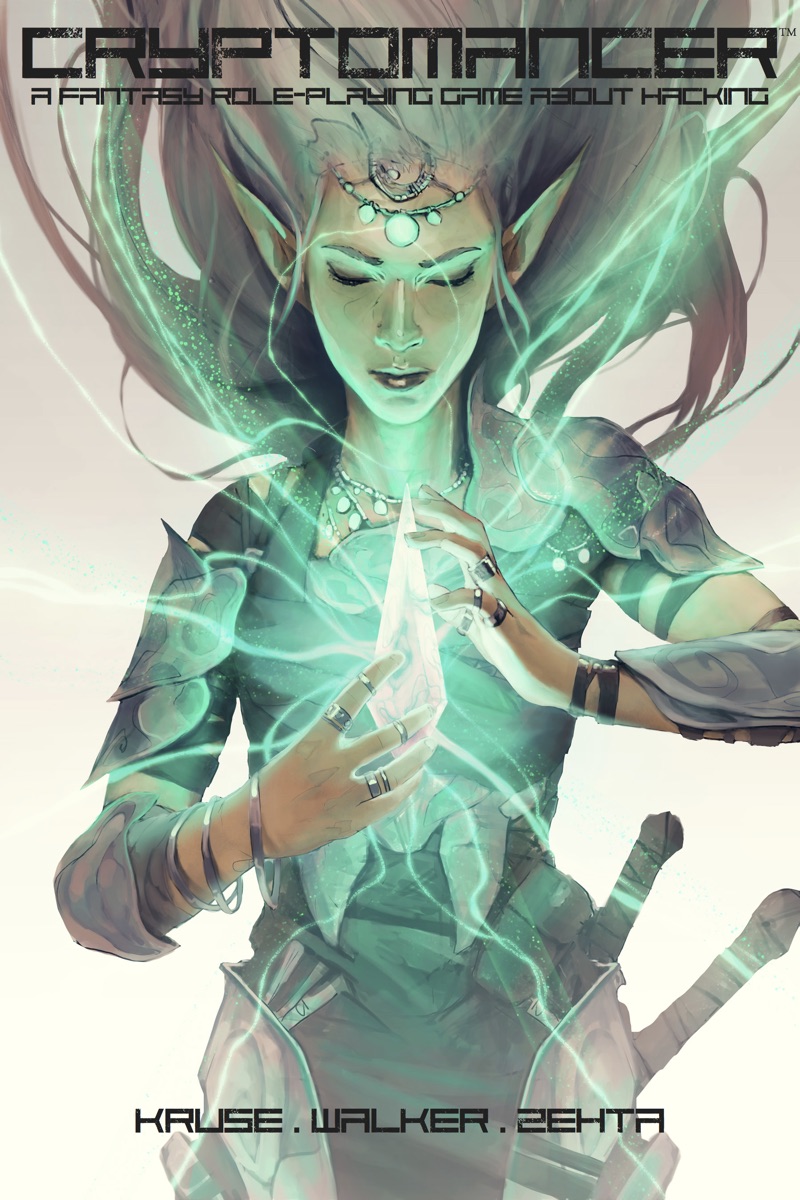 Cryptomancer is a tabletop role-playing game made for hackers, by hackers. It features an original fantasy setting and gameplay informed by diverse security disciplines. Players assume the role of characters on the run from a shadowy organization that rules the world through mass surveillance, propaganda, and political coercion.
Explore a rich fantasy setting connected by the Shardscape, the magical equivalent of the Internet.
Attack and defend fantasy networks built upon real networking and cryptography principles.
Build up your safehouse and manage covert cells of spies, scouts, political agitators, and assassins.
Customize your character with dozens of talents and spells emphasizing stealth, deception, and creative problem solving.